Kobo Town, the Toronto band fronted by Drew Gonsalves, a Trini transplant with a penchant for classic calypso, has been on my radar for a few years now.  I first heard them on the CBC when I was living in Ontario, downloaded their debut album (legally!), checked their roots-reggae sound, and filed them away for future reference.
The drawer opened again a couple of months ago, when Afropop Worldwide producer Banning Eyre gave Kobo Town's sophomore release, Jumbie in the Jukebox, a high-profile review on NPR's All Things Considered.  It's a great disc, heavier on kaiso but seasoned with ska, dancehall and other pan-Caribbean flavors.  Production values are high, thanks to Stonetree/Cumbancha founder Ivan Duran, who's given worldbeat-minded crate-diggers lots to love over the last decade or so, having fostered the careers of Ska Cubano, Sergeant Garcia, the Sierra Leone Refugee All-Stars, and the late Andy Palacio & the Garifuna Collective.  The tunes can feel a bit "same-y" after a while, in part because so many of them are laid over a loping, midtempo kadans beat.  And there are one or two misses, sure.  But the hits—which include several re-minor tunes that recall the great "oratorical" calypsos of the early twentieth century—hit heavy.  Gonsalves has a relaxed, conversational delivery and a talent for the pithy turn of phrase.  (A slumming North American tourist comes to the Caribbean in search of "postcard poverty"; a Saddam-obsessed U.S. "Gone down in a hole to catch a mouse/While a rat livin' large in the White House.")
Imagine my delight when, vacationing in Portland, Oregon, I discovered that Kobo Town would be playing a small club on North Mississippi Avenue, a historically African-American street now choking on Portlandia clichés (artists, hipsters, twee boutiques, trendy restaurants; it's crying out for a withering calypso).  Roughly fifty souls, including a few duffers in the balcony and some very enthusiastic Trinis on the dancefloor, turned out for a strong set.  Gonsalves has a lovely stage presence: humble, good-humored, genuine.  The rhythm section (Grenadian bassist Pat Giunta, Ottawan drummer Robert Milicevic) is solid as a panyard engine-room.  Wiry, barefoot multi-reedist Linsey Wellman is full of goofy spirit and improvisatory energy, while fellow Trini Cesco Emmanuel unassumingly trades lead and rhythm guitar duties with Gonsalves, who doubles on cuatro.  (Cuatro!  No horns in the road version of the band, though.)  There were originals, mostly from Jumbie in the Jukebox.  There were inventive covers of Tiger, Invader, Kitch, and Small Island Pride.  There was antiphonal audience-participation (we played the part of a bloodthirsty mob).  And there was an a cappella encore, down on the dancefloor: a medley of "Congo Bara" and other semi-tone chants that somehow morphed into a sing-along version of Sparrow's "Jean and Dinah."  Magic.
Although they've been playing bigger gigs back east and overseas—including a spot at this year's Montreal Jazz Festival—this was Kobo Town's first time on the west coast.  Touring is tough, I know, especially when you're playing to small crowds in small rooms.  But I hope they come back (and play more cities next time!).
You can read a short interview with Gonsalves on the CBC Music blog and stream several tracks from Jumbie  courtesy of SonicBids.  There's plenty Kobo out there on YouTube, but here's the Jumbie EPK:
________________________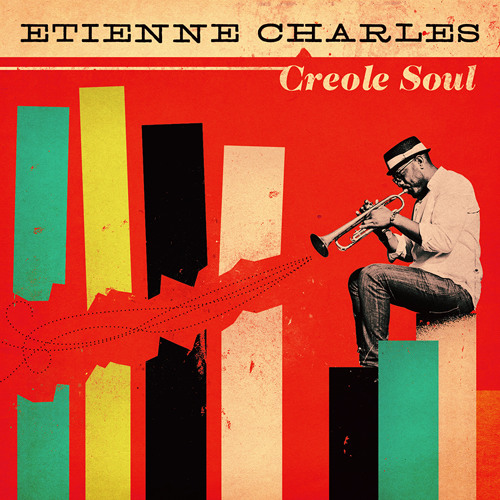 Kobo town aren't the only ones out there doing new takes on old tunes.  Gonsalves's age-mate and fellow expat, trumpeter and Michigan State University professor Etienne Charles, is winning big props for his new album, Creole Soul (samples on SoundCloud; profile on AAJ), while Van Dyke Parks incorporates his previously released cover of "Money Is King" into Songs Cycled, his first album of new material—never mind the backward-glancing title—in almost two decades.  Two degrees of separation: in their live show, Kobo Town also regularly covers Growling Tiger's classic statement of outrage over what we euphemise these days as "income inequality," while Charles's grandfather played cuatro in Tiger's band.  (Previous posts: Etienne Charles, Van Dyke Parks.)